With great enthusiasm, Newrest Greece is among the countries participating in the original Gastronomy Program, implemented this summer in the Newrest Group. Together with other countries, Greece participates with imaginative local recipes, making an exciting taste exploration in the corners of Greece, passing through the islands of the Aegean Sea, from the famous cuisine of the Peloponnese to the mouth-watering recipes of the unique Crete.
The head of the Greek gastronomy team is the Executive Chef, Pavlos Simotopoulos with his distinguished colleagues and culinary art lovers Andreas Stagakis, Michalis Katsikis and Theodoros Melenos. The four Newrest chefs give their best every day to create imaginative menus served by the company in restaurants and in-flight meals.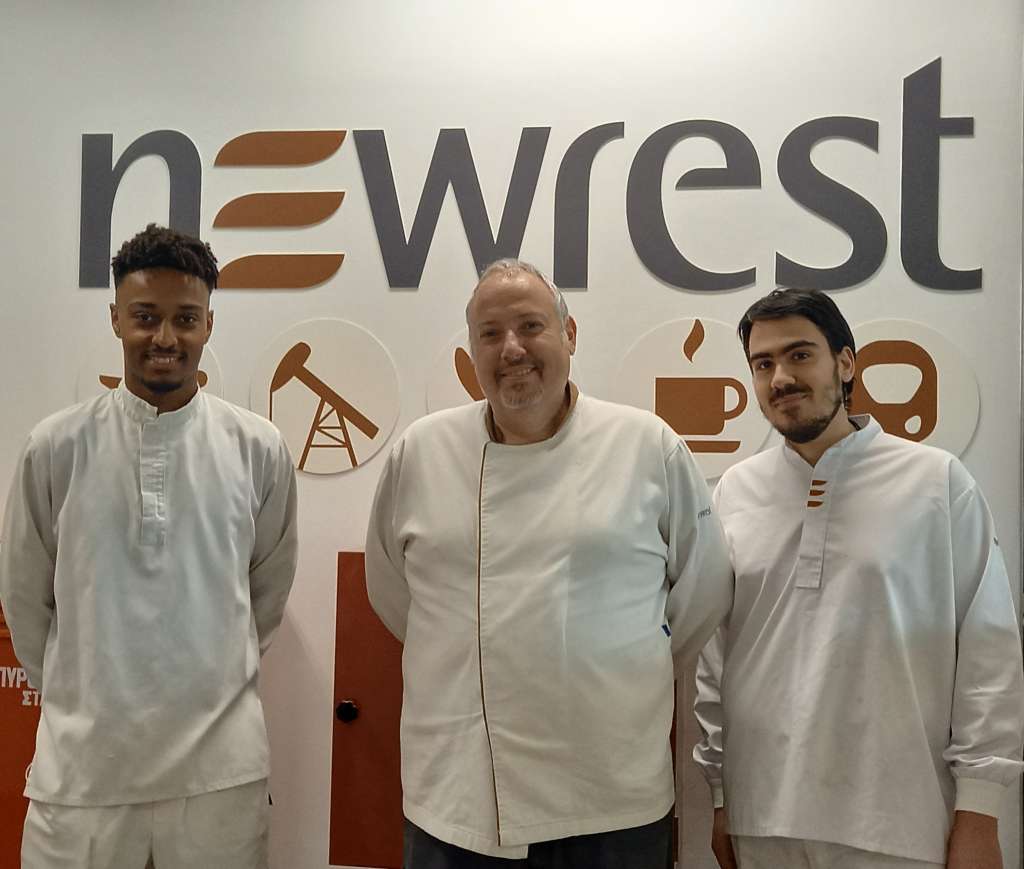 The menu of the Greek participation is inspired by the Greek tradition with flavors and ingredients from all over Greece.
– Appetizer from the Aegean sea: Cool octopus salad with fava and tomato rusks
– A main dish from Crete, one of the healthiest cuisines in the world: "Melitzanato" – delicious slow braised lamb leg with eggplants and Cretan aged cheese, "oftes" baked potato with Cretan "Staka" butter".
– And a favorite sweet dessert of the Peloponnese: Milk pie with Honey from Mani with Bitter Orange Spoon sweet
The Greek ORIGINS menu worthily represents our local tradition through a culinary exploration of flavors, aromas, combinations and unique raw materials of the Greek land, reminding us that the Greek kitchen is rightly considered one of the healthiest and most delicious cuisines in the world!