From Market needs
to solutions unlimited
The definition and analysis of major demographic, social, environmental, economic, and technological changes allow Newrest to fine-tune its strategy and respond accurately to its clients' and consumers' new expectations.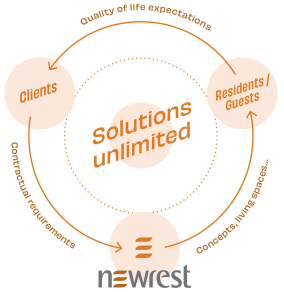 The strong relationships that Newrest develops and maintains with its clients allow the building of partnerships based on trust and transparency. By listening to our clients carefully throughout the duration of their contracts, we can develop appropriate solutions and respond to their needs effectively.
Serving
our residents & guests
Our operations require us to understand what is really going to appeal to our guests in our restaurants and other venues on a deeper level. Newrest is constantly observing macro trends and new consumption patterns to orient developments toward more immersive and entertaining experiences.
Experience
Live unique moments
in immersive places
Technologies
Shaping
tomorrow's food
with FoodTech
Health
Eating healthy food
for body & mind
Travel
Escape through
the taste buds
Territoriality
Protecting heritage
& know-how
Traditions
Warming hearts
with the authentic
Conscience
Commit to
a better world
Customizable and scalable
In 2022, the shape and adaptability of our solutions transformed. Our philosophy is not to attempt to impose our way of working on our clients. Rather, we produce customizable offers and options that our clients can identify with, and engage, as they desire.
We apply the same logic to the development of our catering concepts. Crushly, for example, our latest snack bar concept, is available in 4 versions to meet our clients' changing needs throughout the day: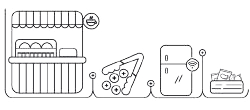 Multi-technical and multi-service
The concept of solutions unlimited is structured around two uni-
verses reinforced by the development of our expertise in facility
management:
Highly technical skills: electrical, air conditioning, energy management, civil engineering, or maintenance of technical
installations.
To improve working environment and comfort in the various living areas frequented by residents and guests: catering, reception, leisure areas, cleaning, laundry.
Cooking is an eternal
quest for creation
Our chefs immerse themselves in new catering trends, discover and pass on new flavors, innovate, work with, and highlight local products. This infinite culinary quest has one goal: to delight the taste buds of our guests.
The creation
of culinary identities
in our clients' image
Thanks to this foundation of technique and creativity, our Chefs Unlimited rise to the market expectations deciphered by our marketing teams. Our clients are a part of this fertile and structured process, to craft their own culinary identity in line with their values and social commitments.
Airlines and corporations alike rely on our culinary dynamism all over the world, regardless of their culture or ambitions.
Culinary innovation,
from content to container
Innovation requires a balance of audacity and humility. Calling upon renowned chefs to perfect our culinary expertise is at the core of our approach.
Chef Thierry Marx used his talent to delight the passengers of TGV INOUI high-speed trains. For many years, Corsair has been working with chef Samuel Tétard based in Reunion Island. All these initiatives contribute to the creation of ideas and trends in order to be in phase with our consumers' expectations.
Being in contact with manufacturers and producers allows us to fully appreciate the range of possibilities in our choice of products and packaging. These issues are a priority for many clients to enhance their customer experience while reducing their environmental footprint.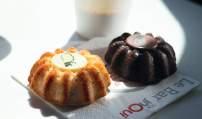 Our events for culinary discovery
Street food is an icon of the 3rd millennium and we are endeavoring to 'surf' on this trend. CITIZ, our 2022/23 entertainment program, invites our guests to discover the street food of the world's greatest cities.
This annual program takes place through workshops and tastings, and generates unique plates, decorations and concepts. From the souks of Marrakech to the Dolce Vita of Palermo, from the hot dogs of New York to the famous tacos of Mexico City…
Our chefs are full of creative ideas to transport their guests in a 100% street food atmosphere!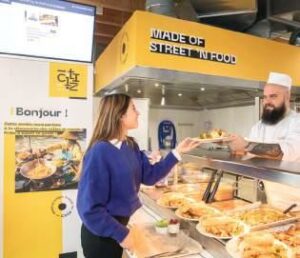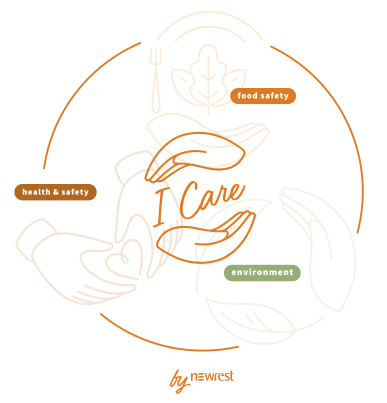 A new identity
for more impact
Our integrated management system (IMS) is the common framework for our quality assurance, occupational health and safety, food safety and environmental approach. It is an indicator of maturity in our ability to understand the ISO standards that concern us.
In 2022, the group deemed it necessary to create an internal program with a strong identity to accelerate the appropriation of these subjects by the teams wherever we operate: I Care!
Increasing digitalization
After digitalizing and centralizing our process of continuous improvement within the Calypso tool, the Group developed a module for the monthly input of key performance indicators. This simplifies the identification of points of progress and the consolidation of indicators.
The digitalization of the Hazard Analysis and Critical Control Point (HACCP) within our integrated Winrest ERP system was launched 2 years ago. All our countries use this solution which improves the traceability and speed of our analyses.
Breakdown of the concept
of Non-negotiables
By 2021, the group had defined 8 non-negotiables related to health & safety at work, with the clear objective of improving its performance in this area. In 2022, this concept has been broken down into the subjects of food safety and ramp safety with the same objective.
Newrest participates
in the definition of health
& safety guidelines
for the inflight industry
Newrest has contributed, along with other members of the International Flight Services Association (IFSA), to the development of global food safety guidelines for the inflight catering industry.
The sharing of best practices and the formalization of standards allow our industry to structure itself around a common foundation.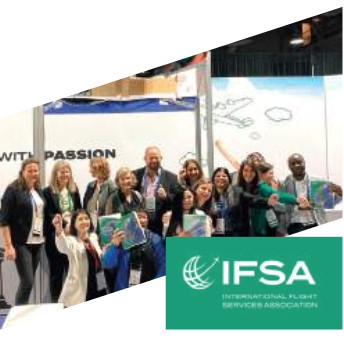 already have a management system that integrates the various certifications and 15 will have it by the end of 2023
Since 2015, Newrest has been creating an internal ecosystem dedicated to innovation and digitalization of its operations.
Mature, flexible and optimised solutions
Now mature, this ecosystem complements our culinary know-how and is a pillar of our differentiation and responsiveness. Our goal is to have an omnichannel approach to ensure an optimized client and operational journey, a source of added value.
Four departments work together with the operational business units: IT, Major Projects, Digital and Marketing. This approach contributes to the company's transformation.
CONNECT'EAT PLATFORM REPRESENTS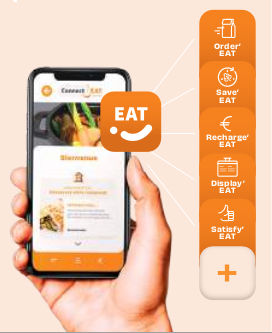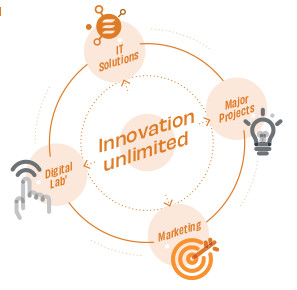 Digitalization of the consumer journey
Connect'EAT (interactive application), Order'EAT (e-commerce solution) and Display'EAT (information sharing) are some of the digital solutions developed by the group to benefit consumers in our restaurants. In 2022, we developed our customer satisfaction measurement solution (Satisfy'EAT) and, as of the first quarter of 2023, our operational teams will be able to send out notifications to their clients.
The integration of our solutions with POS systems and online payment providers in our various countries is the key to the success of our international deployment strategy.
Digitalization of our businesses
Our integrated management software, Winrest, is the cornerstone of the digitalization of our business. From receiving goods to delivering meals, many tasks are now available on a tablet or smartphone.
In the airline industry, Winrest is now integrated into 3 of the 5 global inflight catering management solutions used by airlines.
Saving time, reducing the risk of error, and automating exchanges of information are at the center of our approach.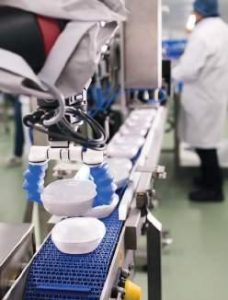 Industrial innovation at the heart of our business
With the creation of the Major Projects department in 2016, we have demonstrated our desire to innovate with Research & Development, to continuously improve our industrial production arm. In 2019, we pioneered the use of cobot assembly lines to automate meal tray production. With our team of roboticists and automation specialists, Newrest integrates, certifies, and deploys nearly 50 cobots and 15 assembly lines in 10 of the Group's countries.
From cobot to robot... productivity is doubled!
These robots are particularly well suited to our production units dedicated to a single client, with around 100 flights per day.
The Group's sustained development over the past 15 years has created opportunities for many employees. Geographical mobility and the discovery of new professions are at the heart of our internal promotion and recruitment approach. For the Group, individuality and the ability to be part of a collective project are of the utmost importance.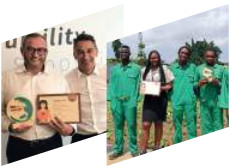 Solidarity toward our societal commitments
Our teams are increasingly motivated to achieve our sustainable development objectives. Our in-house Green Superheroes program aims to highlight the CSR initiatives implemented by our employees. For its second edition, more than 50 projects from 30 countries were presented to the executive board members. For us, societal change is everyone's responsibility.
"Our teams have always demonstrated a strong sense of solidarity when it comes to meeting the needs of our client. The launch of our operations for Scandinavian Airlines is a good example. Expertise, going above and beyond, self-sacrifice and the will to succeed characterize our employess who come from every continent to train and support our team in Oslo, stockholm and Copenhagen."
Jonathan Stent-Torriani
Co-CEO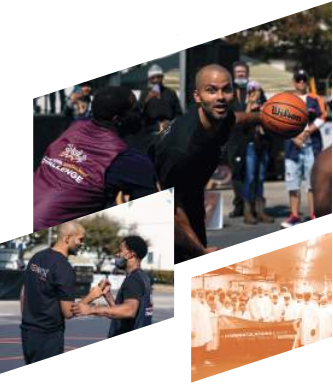 One Team, Unlimited Challenge
The unlimited character is an integral part of the DNA of the Group and our colleagues who compose it. To weld the teams around the collective, each country participates in a sporting challenge that highlights its national heritage. Volcano climbs, desert treks, dog sledding in the far north, Buddhist temple bike tours… there is no shortage of group challenges on land, at sea or in the air.
Tony Parker – Newrest ambassador
With his experience as a top athlete and businessman, this year Tony Parker has become Newrest brand ambassador. The strength of the collective, going above and beyond, and reaching your objectives are all values shared by Tony during his speeches in for our employees and our clients.
Going above & beyond to support others
Driven by our commitment to cancer research, the Group supports the Cap Optimist expedition. In January 2023, 6 women will attempt to cross the Pacific Ocean by paddle board between Lima and Moorea. 8,000 km and two and a half months of adventure to benefit sick children, especially those with cancer.
So that our employees can express their desires to get involved in the life of their cities, the Group has joined the "Le Cœur des Entreprises" endowment fund, which aims to put associations in touch with our teams.