Newrest, a specialist in out-of-home food service, is a global leader in multi-sector catering.
The Group, which reported assets under management of 1682,4 M€ in 2021/22, employs 36,622 people in 54 countries.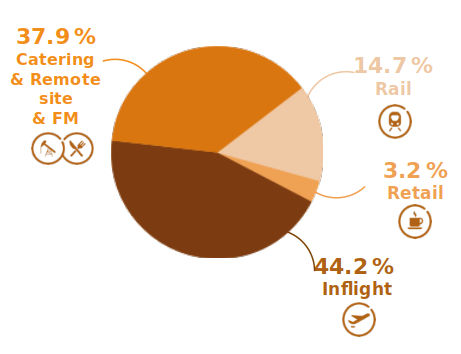 Τροφοδοσία Αεροπορικού Τομέα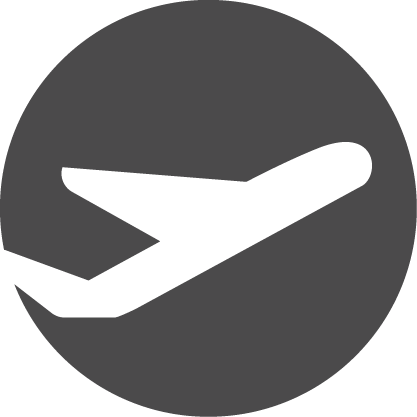 Catering Services to Airline Companies

Newrest has a long history of providing catering services to airlines and provides a wide range of associated logistical services.
To meet the airline industry's expectations, the Group has mobilized around a number of challenges:
seeking greater operational excellence to be more competitive, working on culinary identity on behalf of its clients, proposing digital solutions in line with new consumer pathways, accelerating IT integration with clients, increasing automation & robotics, improving information sharing, and creating new marketing concepts.
Since 2017, Newrest has offered the market a contractual alternative based on full operational and financial transparency. Adjusting the resources allocated  according to operations is a necessity within our clients' primary hubs to maintain optimal satisfaction. Major American and European airlines have chosen to work with us in Houston, Atlanta, Montreal and London, in some cases with more than 500 flights per day in volume.
In 2022, the group deployed this innovative contractual concept in Oslo, Stockholm and Copenhagen for Scandinavian Airlines. This project required the construction of three first-class production units and the mobilization of 720 new employees.
The Group has strong ambitions for the United States where its operating model is adapted to airlines operating more than 300 flights per day from a single airport. In Europe, our highly granular network meets the needs of the rapidly expanding low-cost airlines. With no debt and a significant investment capacity, Newrest is able to support the development of its clients.
Τροφοδοσία

σε Χώρους Αναμονής - Lounge

H Newrest διαχειρίζεται χώρους αναμονής αεροπορικών εταιριών και αεροδρομίων, αναλαμβάνοντας από τον σχεδιασμό, το στήσιμο και τη διακόσμηση του χώρου έως την ζεστή υποδοχή των επιβατών πριν την επιβίβασή τους. Επίσης, αναλαμβάνει την προμήθεια του απαραίτητου εξοπλισμού, τον καθαρισμό και τη συντήρηση του χώρου. Με άλλα λόγια, μια υπηρεσία απόλυτα προσαρμοσμένη στις ανάγκες των επιβατών.
Catering Services to Railway Companies

Our teams offer railway operators services related to on-board sales as well as consulting and technical assistance to define the passenger experience of tomorrow: innovative sales concepts and on-board services, design and choice of product range in line with customer expectations, all while seeking operational and financial optimization.
A European initiative, the night train is an alternative passenger transport solution that is becoming more widely used. The Group is a key partner for ÖBB, Europe's leading operator of night trains out of Vienna. New trains will enter service in 2023, providing as of yet unmatched passenger comfort and experience.
Innovation is at the heart of our approach and is expressed in particular in the context of the high-speed trains in France and Morocco.
As a member of the IRCG executive committee since March 2022, the Group has won awards for its innovations in this area.
Newrest also provides all the off-board services necessary for the operation of on-board catering and hospitality services. From Sweden to Morocco, we have developed a unique network of logistics bases that allows us to prepare and optimize product allocations to be put on board, with the help of our Winrest operating system.
Contract Catering, Remote Site & Retail



Catering is our raison d'être. For almost 20 years, the Group has been at the forefront of trends and practices in catering for all its guests: from children in schools to the elderly in retirement homes, to employees in companies or on offshore rigs.
It is a living profession, in a state of constant evolution. To respond to these changes and the wide variety of needs, Newrest is reinventing itself and adapting its solutions by combining culinary know-how and operational excellence.
Our chefs prepare healthy and environmentally friendly dishes with passion and enthusiasm.
Balanced meals and quality ingredients give our guests access to delicious food, wherever and whenever they eat.
Our marketing teams are breaking new ground and creating innovative catering experiences in line with new lifestyles.

Newrest is a worldwide reference in the management of remote sites.
The Group brings its expertise to the largest mining, oil and gas sites on the planet. On land or at sea, Newrest is a specialist in the design, mobilization and management of remote sites.
Our customers are focused on their core business. To support them to do this, we have developed a solution: 360° by Newrest. We position ourselves as service integrators and offer solutions that go far beyond catering: technical facilities management, cleaning, laundry, pest control, water supply or waste management.

The education sector is very dynamic for the Group. Our Eduka offer, built around eating well and living well, meets the expectations of school officials. We take part in educating and raising awareness in young people regarding taste, nutrition, and the environment.
In the health sector, we were able to test our Essentials offer. We offer a range of integrated, personalized services for patients, caregivers and visitors. The Group aims to optimize patient care and improve the hospital experience.
The consolidation of the retirement home sector is underway. Inspiring a taste for life is the goal of our Welcome home offer. We have optimized our portfolio in this sector, and we support our clients to assure their residents feel at home, with all that that implies: room comfort, meal quality, respect for their privacy, maintenance of a social life, etc.
The working world is being reinvented around three axes: well-being, new ways of working and social integration.
This requires structural and organizational adaptation. Faced with these challenges and market expectations, our response is based on modern and dynamic catering concepts that integrate digital technology throughout the catering experience.

Our airport concession management business is a great source of inspiration for all out-of-home restauration market.
Whether it's fast food or traditional cuisine, we must constantly be renewing our offer.
Facility Management Services
In 2022 Newrest expanded its offer with facility management services in certain markets.
Responding to our clients' requests
Regardless of the industry, many of the Group's clients are looking to streamline their supplier portfolio, optimize their budget and promote the well-being of their employees in their work environment. To achieve this, our teams have progressively developed expertise in a wide variety of fields, often far removed from the catering business.
Following the acquisitions made in 2022 and the recruitment of experts in the field of facility management, we wanted to set up an ambitious offer grounded in reliable processes and proven systems.
The expression of our values (humility, simplicity, efficiency, responsibility) is at the core of the development process of our facility management services. In this market, we are part of a process of continuous improvement and we demonstrate great agility in order to offer solutions adapted to all of our clients' challenges and expectations.
We operate pragmatically and competitively in a wide range of fields of action that we divide into two groups of complementary sets of expertise, applying a project management approach adapted to all sectors: health, education, business, industry.
Newrest's digital strategy for facility management aims to support the operational team, building occupants and the contract manager. By connecting people, assets and processes, we guarantee significant time and financial savings. Access to key performance indicators in real time allows us to make the right decisions and transform them into actions.
Τι Λένε Οι Συνεργάτες Μας
Sed diam, egestas volutpat quam adipiscing consectetur condimentum in nisi, pulvinar nulla urna ut mauris pellentesque.

"Massa amet, at dolor tellus pellentesque aenean in eget massa tincidunt habitasse volutpat adipiscing sed id sit auctor eu vivamus nulla."

"Sed iaculis vel, tortor risus habitant in a auctor consequat proin fusce eu hac diam mattis nisl in lorem ornare."

"Neque ullamcorper interdum massa aliquet mauris, rhoncus sit sed nunc sed quam sem elit sed enim ultricies sit tortor, lacus, auctor risus porta."