With origins in Group Catair in 1996, and founded by its Co-CEO's Olivier Sadran and Jonathan Stent-Torriani, Newrest is the only major catering company active in all catering and related hospitality segments including airline catering, buy-on-board, duty-free on board, Catering, Remote Site and support services, Rail catering, Retail.
With revenues under management of almost 1,682.4M€ in 2021/22 and 36,622 employees world-wide in 54 countries, Newrest is also the first largest 'independent' airline caterer world-wide.
At year end closing 2022 (September) Newrest is 96.5% management-owned, with its managers holding its capital (400 managers).
The remaining equity are held by a private investor.
The power
of a major. . .
We put the strength of the Newrest group at your disposal, both internationally and locally, so that you can carry out your projects successfully.
...the agility
of a local actor
Our multi-service expertise
A wide range of catering, logistics and facility management services.

100% customizable solutions based on clients' needs.
I Care!: an innovative quality assurance approach covering food safety, health & safety and the environment, based on ISO standards.

Strict compliance with local standards.
Educating our employees, clients and consumers on healthier lifestyle (nutrition, sports and wellness practices).

Venues designed according to new ways of working
and consuming.
Reactive and adaptable employees trained in agile working methods.

High-performance and versatile teams recruited
locally, as close to our clients as possible
Everyone's responsibility
Be the change: action-oriented societal commitments, taken up by our employees.

Concrete actions in line with our clients' priorities.
We are true explorers of trends and new consumer experiences.

An internal innovation and digitalization ecosystem to benefit our guests, clients and employees.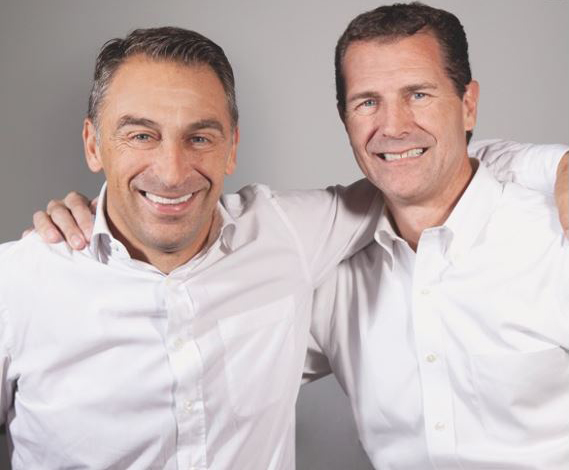 Our financial strength
and speed of execution are assets
for the years to come
Olivier Sadran
& Jonathan Stent-Torriani
Co-CEOs
The company's organization is in line with its development objectives. 
The sales level reached in 2022 demonstrates that the Group can depend on the experience and dedication of its employees and managers to continue to manage sustained growth. 
Operational responsibility is, now, more than ever, retained at the country level, regardless of the number of business segments. 
This organization encourages the sharing of best practices, innovation and, above all, the development of our managers.
Taking a local approach to strategic implementation with the support of vice presidents in charge of multi-business geographic regions allows us to quickly find the solutions necessary for the Company's success.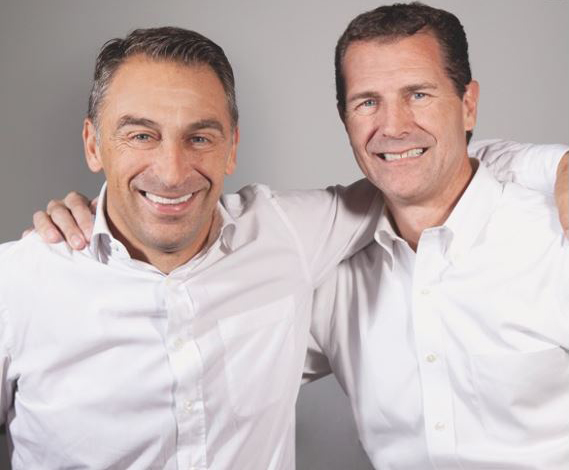 Διασφαλίζοντας τη συνέχεια της επιχείρησης μαζί με τους πελάτες μας, τη διαχείριση των διαδικασιών παραγωγής μας και την τήρηση των περιβαλλοντικών και κοινωνικών υποσχέσεων μας, θέτουμε τις προτεραιότητες της νέας μας λειτουργικής δομής.
Olivier Sadran
& Jonathan Stent-Torriani
Co-CEOs
Αντιμέτωποι με τις προκλήσεις της ανάκαμψης, εγκρίναμε μια νέα οργανωτική δομή. Βασίζεται στην εσωτερική προώθηση και την εμπειρία της διοικητικής μας ομάδας, μαζί με την υποστήριξη νέων εργαζομένων που εντάχθηκαν πρόσφατα στον Όμιλο. Αυτή η δομή θα επιταχύνει τη διαδικασία λήψης αποφάσεων και θα διασφαλίσει ότι δεν θα απομακρυνθούμε από τις προσδοκίες των πελατών μας, διασφαλίζοντας παράλληλα τον αποτελεσματικό συντονισμό πόρων.
Two COOs (Chief Operating Officers) are supported by seven Vice Presidents in charge of multi-business geographical regions in order to prioritise a local approach when implementing our strategy.
A Strategy Committee has been set up to define our corporate strategy and oversee not only the implementation of that strategy, but also our external growth and any major investments likely to affect the Group's business.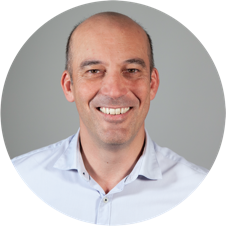 Matthieu Jeandel
Partner & Institutional Relations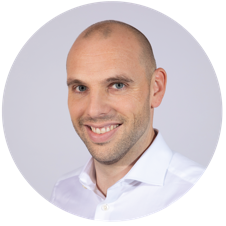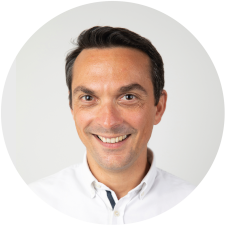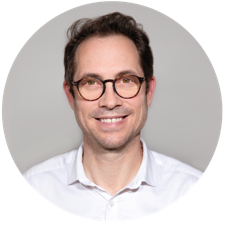 Marc Starké
Vice President Marketing, Communications, CSR & Digital Tranformation