After 15 years of successful cooperation in providing high quality services to the passenger, Newrest and AEGEAN just renewed their solid partnership for 5 more years by signing an extension of their contract.
Customer centricity, seamless operation and innovation serve both as the common principles and as the foundations of a successful partnership for the two companies, driving their success.
Newrest, the only major catering company active in all catering and related hospitality segments, has a great expertise in this area. The culinary experience and creativity as well as the effective procurement strategy of the Newrest group have played a major role in attracting and retaining its partners, as it is the case with AEGEAN.
The Newrest team in Greece has supported AEGEAN's ambitions in terms of passenger's experience in multiple ways. Newrest has been providing support to AEGEAN through solutions ranging from catering services to logistic management, robotic solutions while committing to offering outstanding services.
AEGEAN, is a member of the world's largest airline alliance, the STAR ALLIANCE, has a network of 138 destinations in 44 countries, as well as a fleet of 64 aircraft, including the brand new AIRBUS A320 and A321 neo and is consistently awarded as the best regional airline in Europe carrying millions of passengers every year.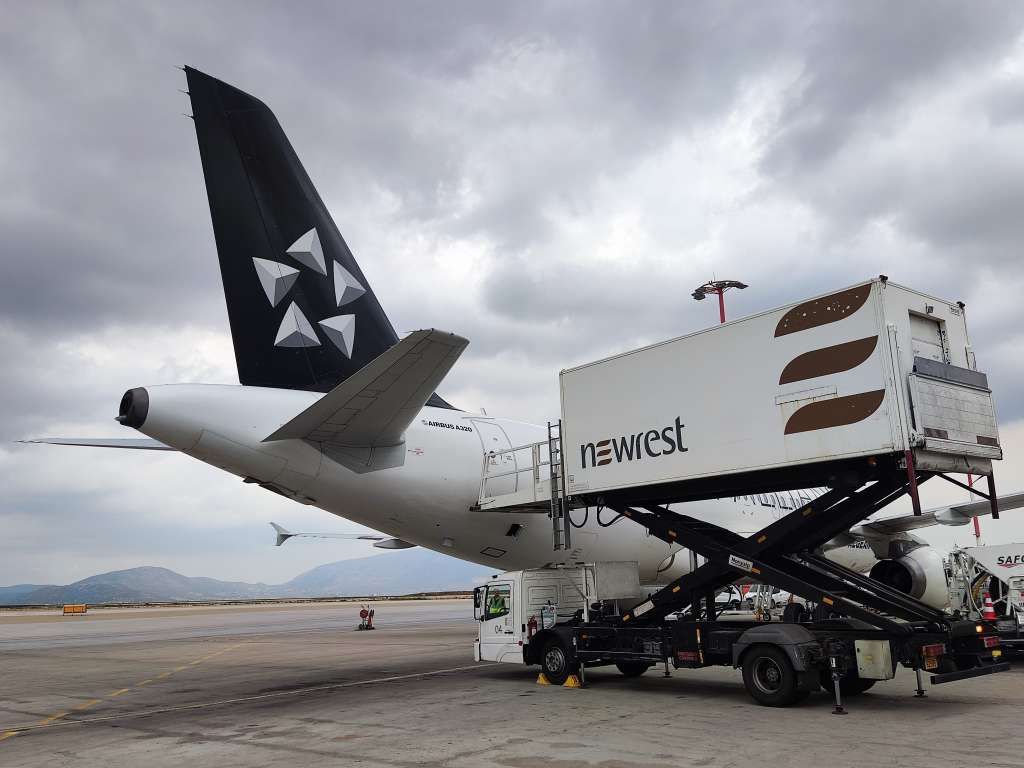 Multi-services offer
Newrest has been producing meals for Business and Economy class passengers as well as AEGEAN Crew members and Airport Business Lounges. Newrest services include catering to scheduled flights, VIP flights, charter flights, as well as Buy on Board meals.
In addition to catering, Newrest also provides handling, transport, loading and offloading services for all AEGEAN flights, as well as storage facilities.
AEGEAN's domestic and international flights to/from Greece and Cyprus served by Newrest include Athens, Thessaloniki, Rhodes, Corfu, Chania, Heraklion, Kalamata, Larnaca and Paphos airports. Newrest extends its network to the islands, which are very popular touristic destinations for both Greek and International travelers.
Food safety, health and safety at work and environmental management are a priority and is guaranteed through an integrated management system rooted in international standards.