Beginning of the tourist season for the US airlines has started with Delta Airlines startup signaling a booming tourist season!
Launch day was 10/03 with five weekly flights from Athens to New York's JFK International Airport which will be increased from 9/05 with one more flight per day. Also, on 26/03 daily flights will be added to Hartsfield-Jackson Atlanta International Airport and from 9/05 four extra flights per week to Boston Logan International Airport.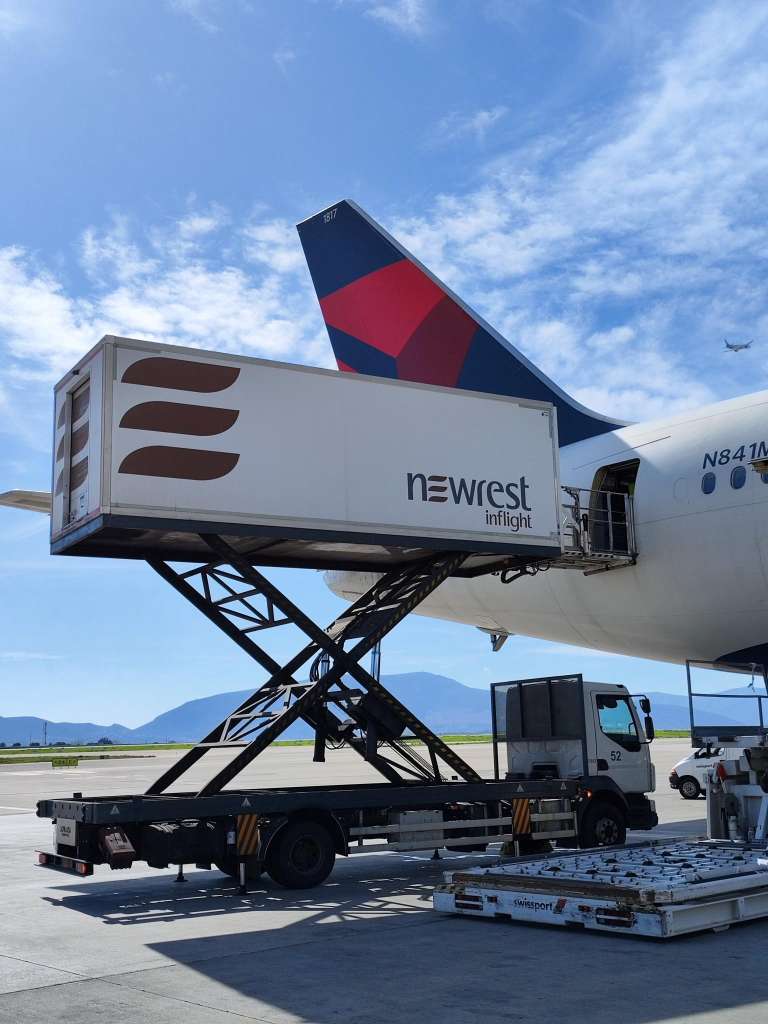 The Business Class menu is designed for the first time by Newrest Greece, with traditional local dishes and flavors: choice of gyro in a pita sandwich, served with tzatziki and cold Greek meze plate with tzatziki and Greek pita. Hot main courses and salads are also served with local Greek products such as: Katiki cheese, Greek yogurt, feta cheese, traditional bread roll. A special place on the menu is the delicious "Vissino" dessert as an ice cream topping and Greek sweets such as ekmek, halva and syrupy sweets with nuts. Finally, the menu includes the favorite spinach pies as a Midflight service.
We hope that Delta Airlines passengers will enjoy Greek cuisine during their flights, and we wish the airline company a pleasant and productive summer season!