The Newrest unit of Thessaloniki is proud to supply catering to the new, AEGEAN Airlines Business Lounge, which opened Thursday, September 23rd at Terminal 2 of "Makedonia" International Airport.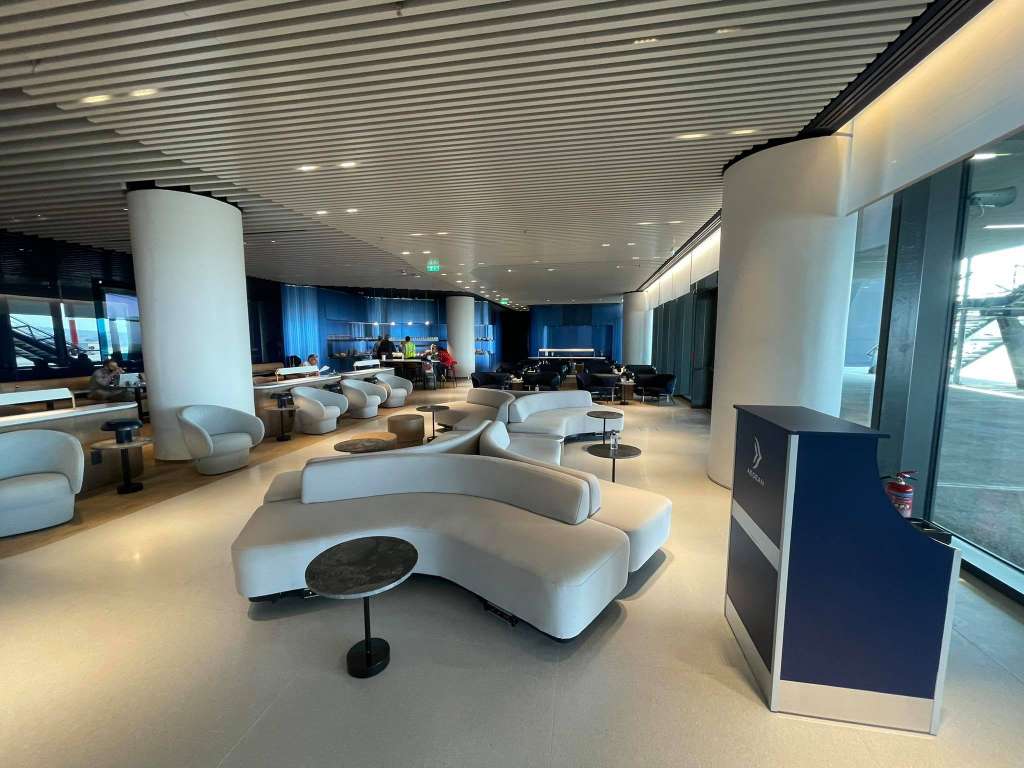 This 500m² Lounge, offers passengers an array of upgraded and relaxing sitting areas, as well as workstations and a dedicated gate for non-queuing access to the aircraft.
The catering offerings are ample with fresh fruit and salads, sandwiches, freshly cut premium cold cuts and cheeses of local producers, local sweets as well as warm traditional Greek Pies. Additionally, a plethora of beverages including premium Greek wines await the passenger.
We wish AEGEAN Airlines great success with this Cycladic inspired Business Lounge. We hope its passengers take the opportunity to visit it and enjoy its comforts and delicacies!