On March 7th, American Airlines announced that Newrest Athens was the recipient of the 2018 Caterer of the Year Award for European Seasonal Activity.
The award was handed at the 2019 American Airlines Catering Conference, held in London.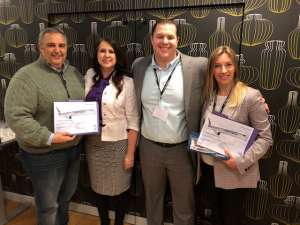 Newrest is incredibly honored to receive this award and looking forward to continue its excellent collaboration with American Airlines on May 4th.